This page lists a brief summary of several different Vesta installations. Yours could be next!
Managing a Wood Boiler, Backup, and Storage
In this application, the Vesta manages heat for multiple buildings. Heat is generated by a wood gasification boiler. Excess heat is put in storage and is used to heat the buildings when the wood boiler is not running. Backup heat sources (oil and gas) are enabled when storage is depleted.
Solar Hot Water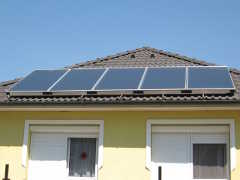 A Vesta manages the speed of a circulator to get hot water at exactly the desired temperature from a set of solar hot water panels.
Ventilation and Humidity Control
In this residential application, the Vesta monitors temperature, humidity and activity in each floor. Dampers, air handlers, and a Heat Recovery Ventilator are controlled to maintain target humidity levels, and heat loads are managed to optimize performance of a water-source heat pump which provides both heating and cooling. A custom graphical user interface allows remote monitoring and adjustment of settings.
Malt House
A Vesta provides a custom control panel allowing direct control of industrial blowers, dampers, and a furnace to enable precise roasting of barley to make craft malt for microbreweries. The datalogging feature of the Vesta provides a perfect record of the conditions over the course of each batch.
Heat Pump / Humidifier / Dehumidifier Management
A Vesta controller is being used to control and monitor performance of an integrated heat pump, humidifier, and dehumidifier unit that provides complete environmental control.
Lumber Kiln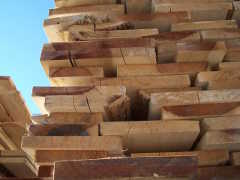 A Vesta manages a heater, heat pump, and blowers to provide a controlled drying cycle for high-value lumber in a portable kiln.
Second Home Monitoring
A Vesta monitors temperature, humidity, sump pump operation, and wet floor detection. The heat source can be activated or deactivated remotely, and the Vesta will send alerts if problems are detected.